After the groundbreaking success of the »STEPSTAR«, the »STARLINE« welcomes its latest addition: The trailers of the »TRAILSTAR« series score, like their predecessors, with the proven Goldhofer quality at an attractive price. The modern design impresses with many familiar details of the »STEPSTAR« series, such as innovative and flexible ramps, low loading height and an intelligent load securing system. A special highlight of the »TRAILSTAR« is the extended loading platform to the front, through which an optimized center of load is achieved.
ON THE ROAD WITH HIGH PAYLOADTHANKS TO 1 t LOWER DEAD WEIGHT
The trailers of the »TRAILSTAR« series come with an outstanding payload-to-weight ratio: The advanced design allows allows extremely high payloads with comparatively low dead weight. At the same time you can always rely on the proven Goldhofer quality and bring your load safely to its destination with the »TRAILSTAR«.

1 t HIGHER PAYLOAD IN DAILY OPERATION THANKS TO LOWER DEADWEIGHT*
ECONOMIC FLEET UTILIZATION
* »TRAILSTAR« 4 compared to TU 4 expert
Very light frame construction
Optimized vehicle extension (optional)
Higher stability and payload due to center tube design
Safe loading and transport with a width of more than 2,500 mm with light, stable widening planks
Lightweight components increase payload and work safety
Further weight saving with safe TRAFFIDECK™ GO flooring (optional)
OPTIMIZED CENTER OF LOADVIA EXTENDED LOADING PLATFORM TO THE FRONT
A special highlight of the »TRAILSTAR« is the extended loading platform to the front, through which an optimized center of load with regard to the axle groups is achieved.

OPTIMIZED VEHICLE UTILIZATION
MORE POSSIBILITIES IN DAILY OPERATION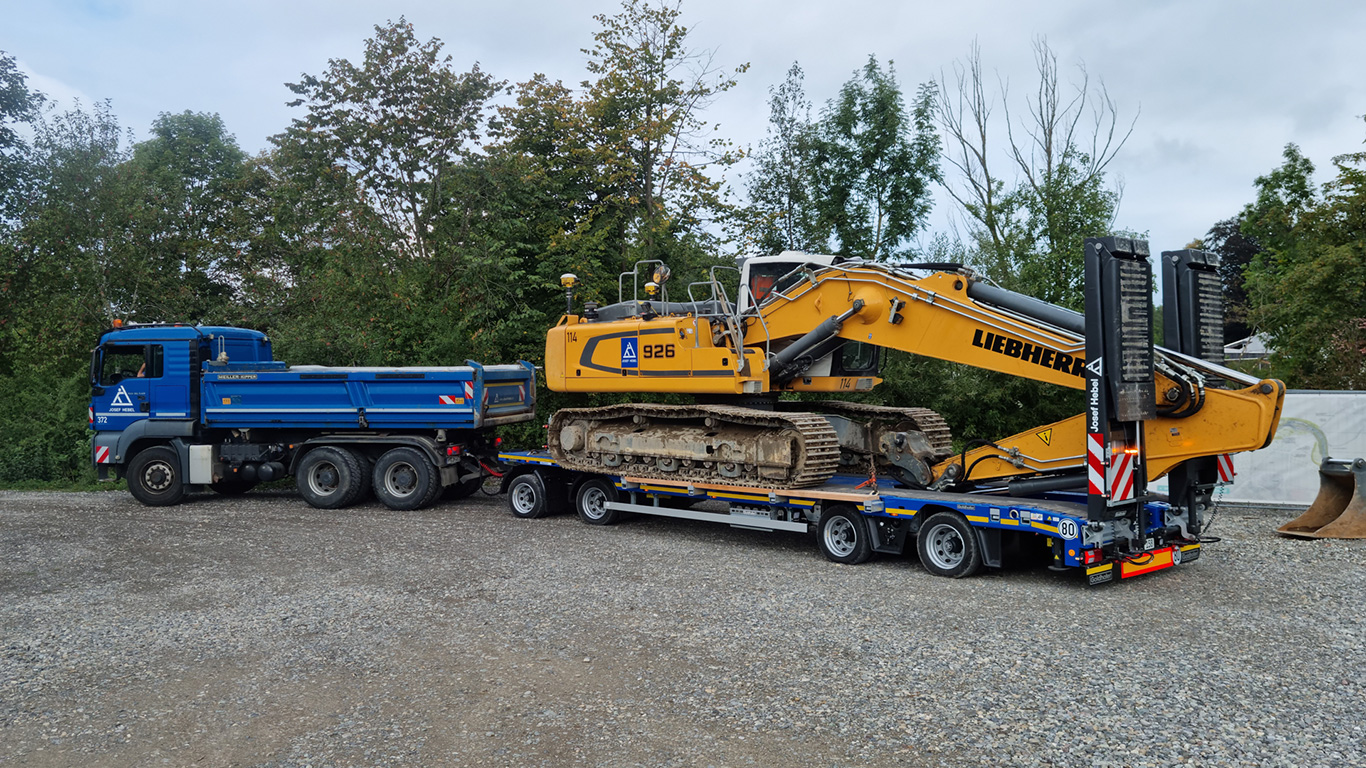 The use of premium components as a standard gives the »STEPSTAR« semi lowloaders their long service life. The high degree of standardization means that spare parts can be obtained quickly and easily if required.

LIFETIME TEST UNDER THE TOUGHEST CONDITIONS
CONFIRMED GOLDHOFER PREMIUM QUALITY

EQUIPPED FOR THE FUTURE WITH AIR SUSPENSION
AXLE LOAD DISPLAY VIA TIM (TRAILER INFORMATION MODULE)

Low-maintenance BPW axles offering top quality

Simple and fast bearing and brake replacement saves approx. 90 min. per axle

Best delivery of spare parts for high vehicle availability

Ultra-modern and robust polymer wings for efficient splash protection and significant weight saving

Tail support legs with convenient foot or optional hydraulic operation

Robust and economical ERMAX full LED lighting system

Impact-resistant lighting

Encapsulated connecting plugs for low wear even under extreme conditions
The »TRAILSTAR« series convinces with the same extensive accessories portfolio as the »STEPSTAR«. The optional TRAFFIDECKTM GO deck covering is also available for enhanced load security and reduced lashing requirements.

FAST AND RELIABLE LOAD SECURING
HIGH LEVEL OF SECURITY FOR DAY-TO-DAY OPERATIONS
IN COMPLIANCE WITH THE STRICTEST REGULATIONS

Wader container pockets

Recessed in the loading platform for ease of driving over

Safe transport of containers

Stake pockets

Simple securing of small parts or long material

Fast, efficient load securing through positive-locking

Drive-over recessed lashing lugs on the tail

Retractable in the frame

Optimum lashing angle for efficient lashing to the front

Loading platform equipped with RUD Optilash Fix 10 t lashing rings

Retractable

Damaged rings can be replaced easily

Anchor points in the frame and the excavator recess

Simple securing of small parts

High load capacity

Optional TRAFFIDECK™ GO floor covering

More loading height and 80% lighter compared to conventional rubber mats

High friction coefficient ensures optimum load securing

Sanding of the loading area ensures safety in all weather conditions
The special feature of the extra long and wide excavator recess of the »TRAILSTAR« trailers is that it has no cross members and is open to the rear. This makes it possible to carry even bigger excavator booms while simultaneously reducing overall height. With up to three removable bulkheads, even small parts can be secured efficiently and space-saving.

SIMPLIFIED OBTAINMENT OF PERMITS
COST-EFFECTIVE TRANSPORTATION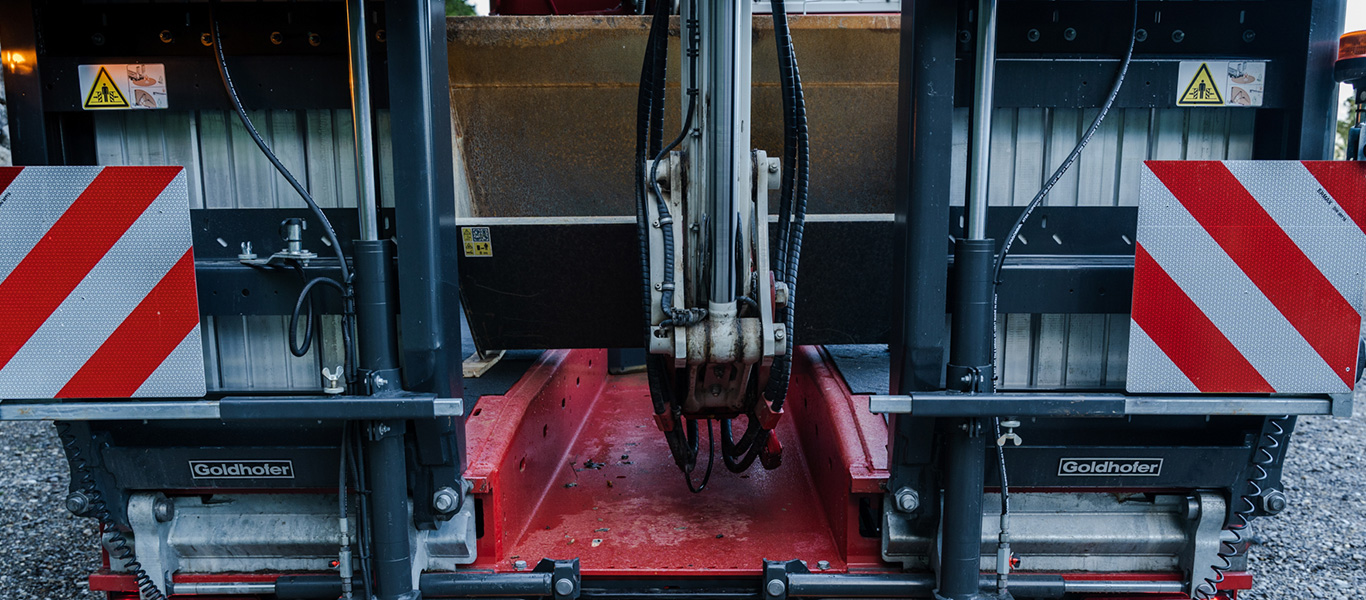 The long and light ramps of the »STARLINE« are a further advantage in day-to-day transport operations. With a low ramp angle and the ground-friendly lowering mechanism, loading is child's play.

FAST AND EASY LOADING
EFFICIENT RETURN JOURNEY

Suitable for almost all self-propelled cargos

Up to 3,000 mm width for safe drive-on

Completely shiftable for 3-wheeled vehicles

Safe and convenient operation of the ramps

Optional radio remote control

Integrated ramp protection for time saving and safe transport

Attachment and removal using a forklift for increased efficiency

Retrofitting for all ramps

Staged investment

Flexible approach to the transport situation
Capacity 24 t / Width 450 mm

Capacity 32 t / Width 600 mm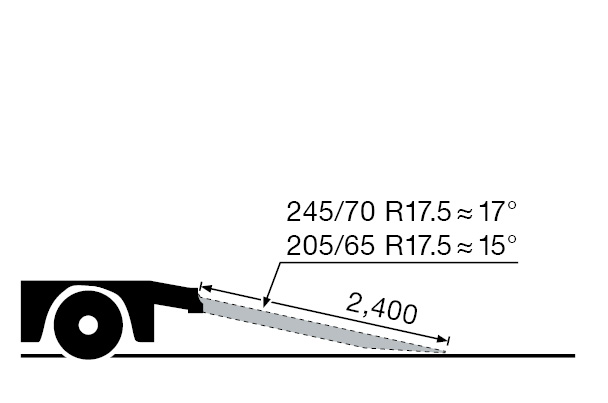 Mechanical folding ramps (one-piece)
Capacity 24 t / Width 600 mm
Capacity 32 t / Width 600 mm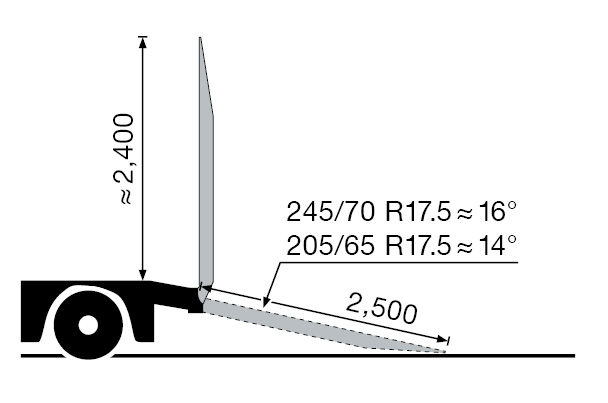 Hydraulic folding ramps (one-piece)
Capacity 38 t / Width 800 mm

Capacity 52 t / Width 800 mm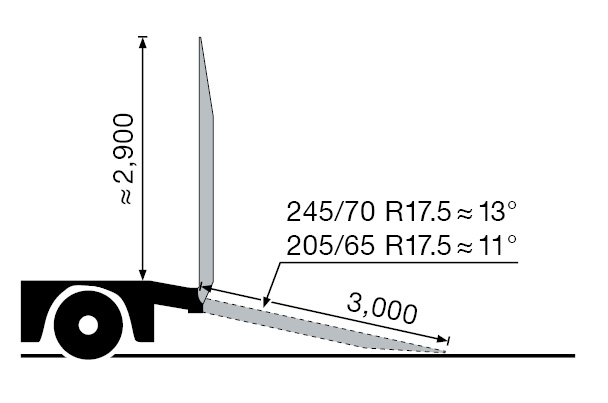 Hydraulic folding ramps (two-piece)
Capacity 38 t / Width 800 mm

Capacity 52 t / Width 800 mm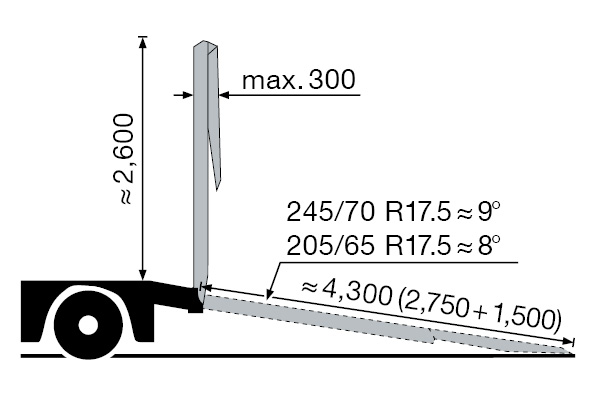 Hydraulic folding ramps (two-piece)
Capacity 38 t / Width 1,000 mm